Book Launch Round Up
November 29, 2022
---
The past couple years were difficult for both authors and publishers, especially in regard to celebrating our new titles with in-person events. Luckily, a few of our creators were able to hold their own events this fall, and we were so excited to honor their successes and accomplishments.
Karen Krossing, author of One Tiny Bubble: The Story of Our Last Universal Common Ancestor, and Heather Camlot, author of Secret Schools: True Stories of the Determination to Learn, held a joint book launch at the Northern District Library in Toronto. The event featured readings, an audience Q&A, and very cute buttons!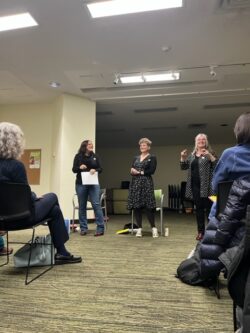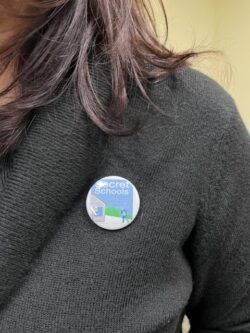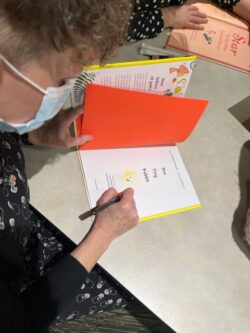 Tasha Spillett-Sumner, author of Beautiful You, Beautiful Me, was welcomed by McNally Robinson Booksellers in Winnipeg. The event was moderated by author David A. Robertson and included a reading, a discussion, and book signings. You can watch the recording here.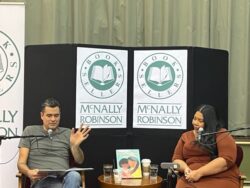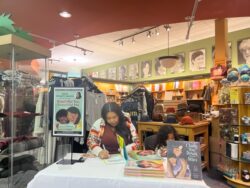 Vivek Shraya and Juliana Neufeld, the team behind Revenge of the Raccoons, scurried over to Another Story Bookshop in Toronto to celebrate their latest picture book. Attendees enjoyed a reading, book signings, and chats with the creators.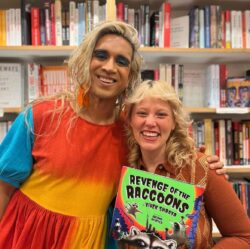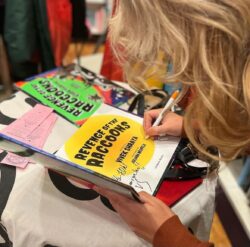 Naseem Hrab and Kelly Collier, author and illustrator of How to Party Like a Snail, spent an evening reading and signing books at a Mastermind Toys holiday event for influencers and their families in Toronto. The (tiny) listeners were engaged and attentive.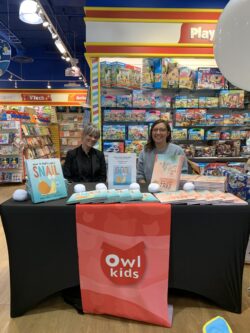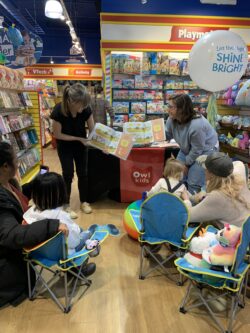 Judy Ann Sadler, author of the spring 2022 title While We Wait and The Digger Dance held a reading and a crafting session at A Different Drummer Books in Burlington.
Did you attend any of these events? Let us know in the comments!