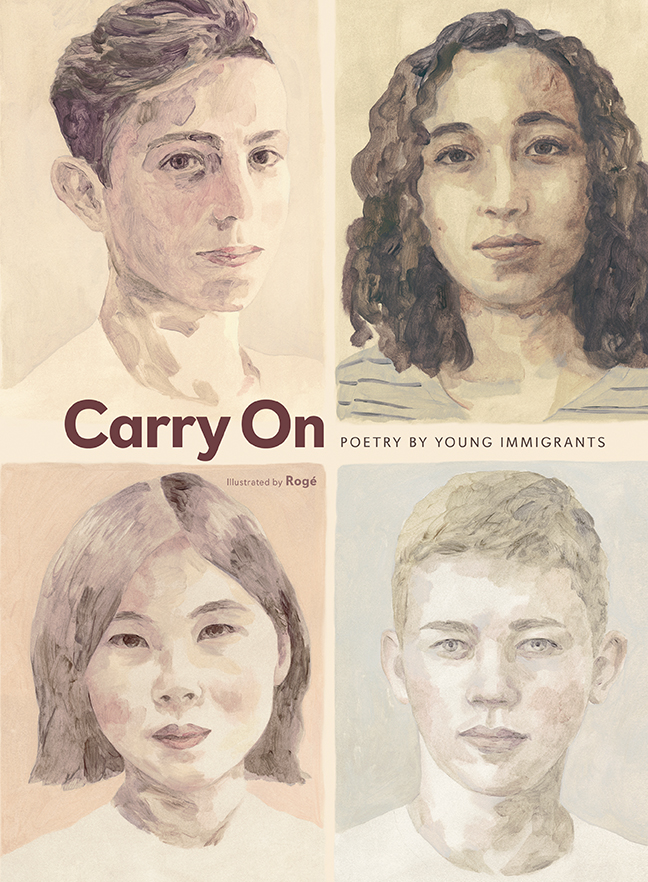 Carry On is an NCTE Notable Poetry Book!
November 23, 2021
---
We're thrilled to share that Carry On: Poetry by Young Immigrants has been selected by the NCTE Award for Excellence in Children's Poetry Committee for their 2022 Notable Poetry Books List. For more information about the 2022 NCTE Literary Award winners announced this week, find the press release here.
Carry On is a moving poetry collection written by young newcomers to Canada. It began in a high school in Outremont, Quebec, where author and poet Simon Boulerice conducted creative-writing workshops for young newcomers. As the students began writing, their poems gave voice to their reflections on leaving family, friends, and countries of origin to make new homes and connections in their new home, Canada.
Paired with expressive portraits by award-winning artist Rogé, each young writer reflects on their experience. The collection of poems express feelings of anxiety, sorrow, anticipation, gratitude, and hope for the future.