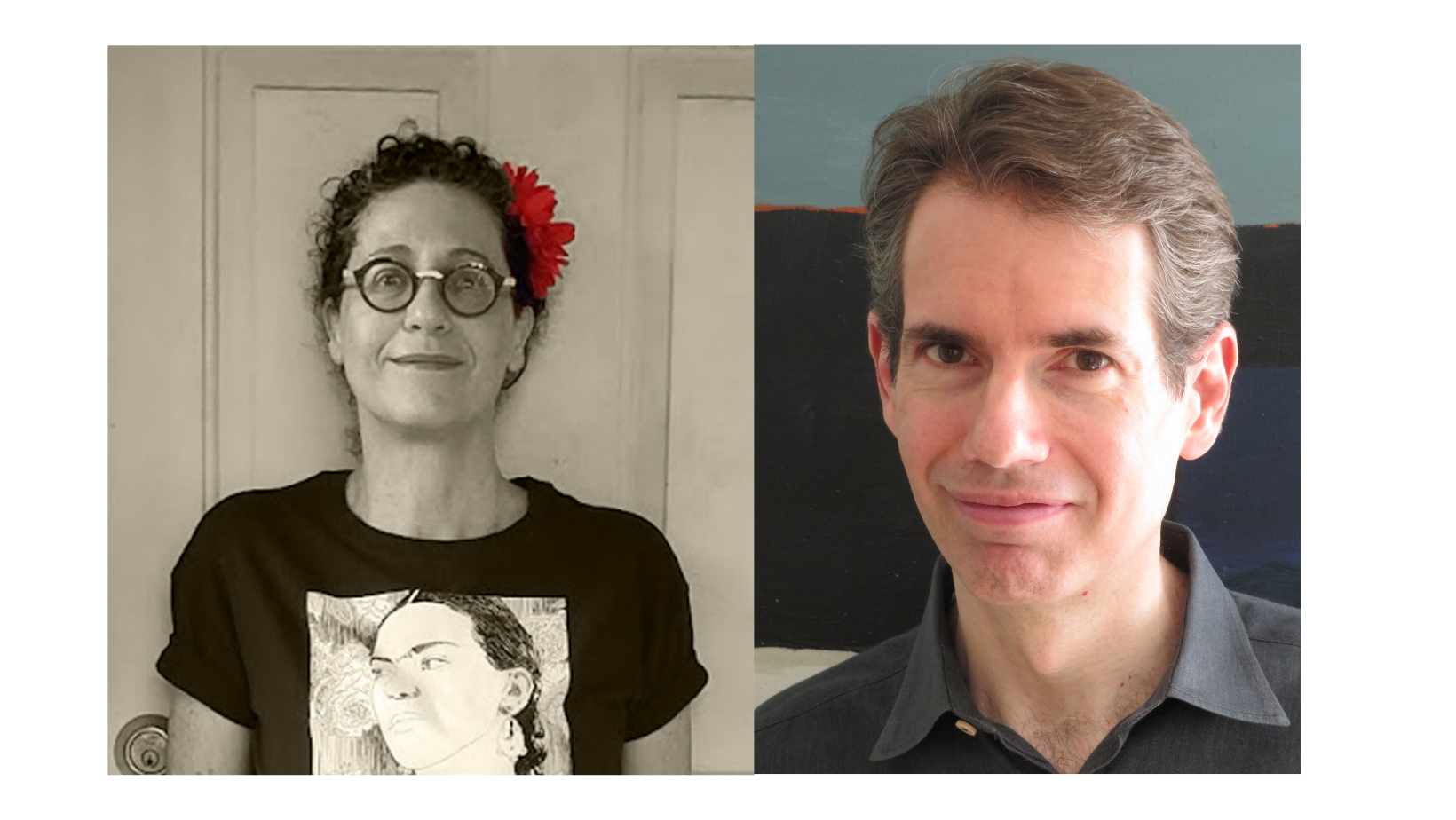 Creator Corner: A Star Explodes author James Gladstone and illustrator Yaara Eshet
April 25, 2023
---
Welcome to Creator Corner! Each month we interview the creators of one of our recent books. This month, we interviewed A Star Explodes author James Gladstone and illustrator Yaara Eshet.
Owlkids Books: James, when did you know that you wanted to be an author?
James Gladstone: I wrote lots of music when I was younger, but I didn't know I wanted to write books for children until I was in my 40s! That's when I became interested in writing books to explore and share ideas that I find exciting.
OKB: What are your favorite things to write about?
JG: I love to write about the night sky and astronomical events, but also all kinds of other things in the natural world. There's so much about life and our world that is incredible. Sometimes I write about personal experiences, too. At times, I weave the two together—my personal experience in nature inspires me to write about the natural world.
OKB: Yaara, when did you know that you wanted to be an illustrator?
Yaara Eshet: I was always one of those kids who would sit and draw all the time, and when I wasn't drawing I was reading, so for me illustration is the perfect combination of the two things I always love to do the most.
OKB: James, What inspired you to write this book?
JG: Astronomical events connect people all over the world. I find it inspiring that this one supernova (Supernova 1054) and its remnant (the Crab Nebula) connect us to people of different times and cultures of the past.
OKB: Which spread did you most enjoy illustrating and why?
YE: It's hard for me to say which spread I liked to make the most, in every spread there are moments of apprehension (at the beginning and towards the end) and moments of transcendence when I feel that I was able to transfer to paper what I saw in my mind's eye. I think the two spreads I had the greatest satisfaction looking at when they were finished were the ones of people from all over the world looking to the sky, and that of the girls on the bridge. These are two spreads that I worked on a lot, both physically and in research for the work.
OKB: Yaara, Which spread was the most challenging to illustrate and why?
YE: The spread that was the hardest for me was the one of the Crab Nebula. I looked at many pictures, but in the end the painting itself is abstract, a combination of spots, lines and dots.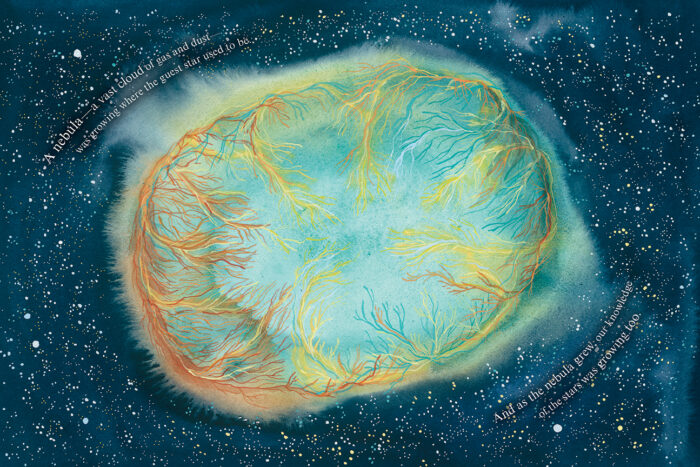 OKB: What do you both hope readers will take away from this book?
JB: Mostly, I hope people enjoy the story and illustrations. It would also be great if readers are intrigued by the idea that something as distant in space as an exploding star could have such an impact on us on Earth. Astronomers have learned so much from studying just this one supernova!
YE: I hope readers will take away the sense of excitement and discovery of this fascinating story. I learned so much from the text and working on it, and I hope the illustrations add another layer and detail to the story
OKB: What's a fun fact people may not know about you?
JB: Maybe I shouldn't admit to this, but if I had to choose between reading books or listening to music, I'd choose listening to music. Fortunately, I don't have to choose, because I love both! Also, I eat chocolate every day.
YE: I grew up in a kibbutz, which is a cooperative/socialist agricultural way of life, where people work together and eat together. As children, we were outside most of the time, running barefoot and looking for adventures in the fields (without much adult supervision).