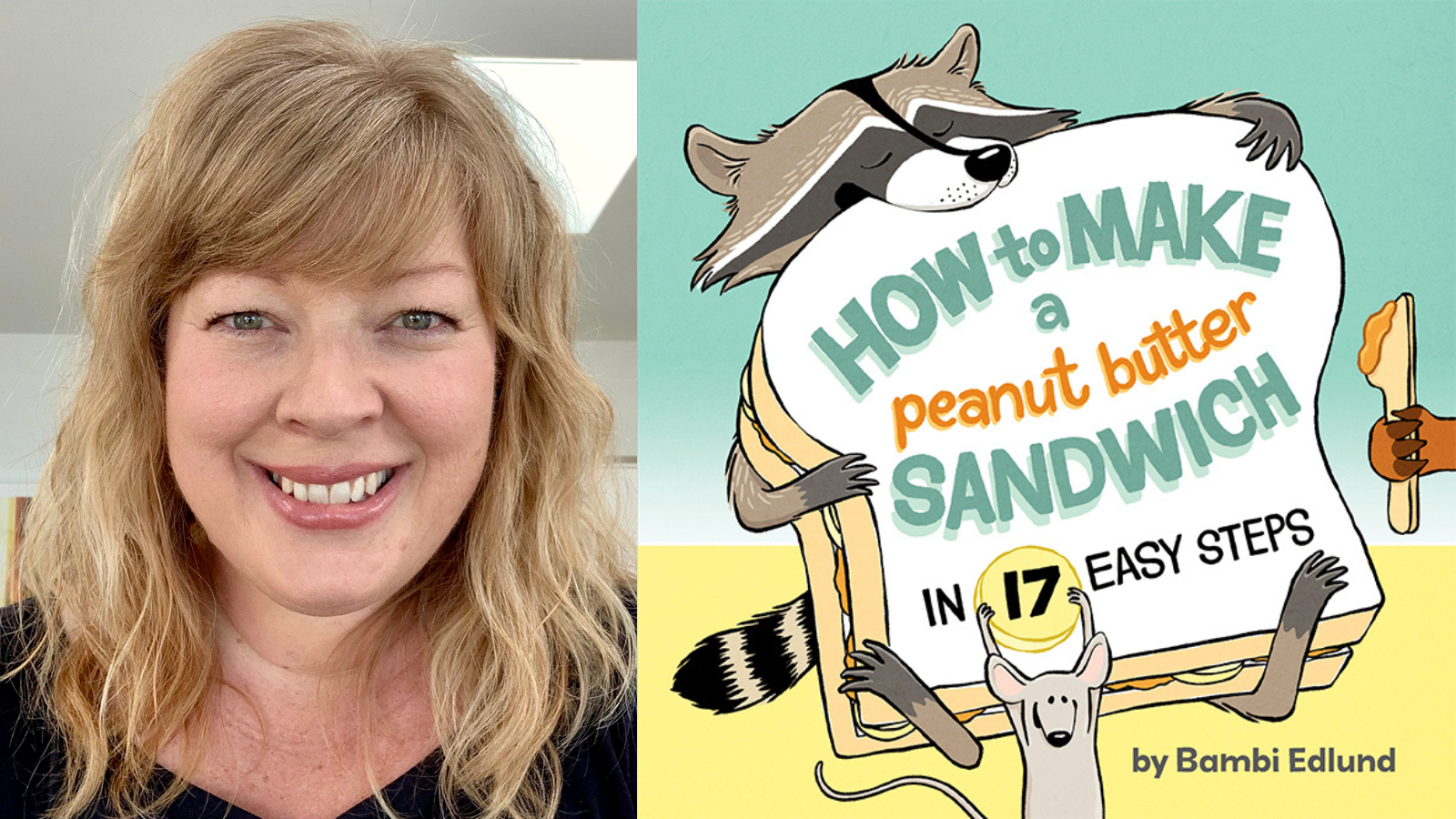 Creator Corner: Author and Illustrator Bambi Edlund
October 21, 2023
---
Welcome to Creator Corner, a blog series where we interview the creators of our latest books. For this post, we interviewed How to Make a Peanut Butter Sandwich in 17 Easy Steps creator Bambi Edlund.
Owlkids Books: How and why did you begin writing and illustrating children's books?
Bambi Edlund: Ever since I was a kid, making children's books was something I knew I would do someday. I took a bit of a circuitous route, working as a graphic designer and editorial illustrator first, but I've always had a bookcase full of children's books, and always had ideas for books floating around.
OKB: What themes or topics do you enjoy exploring in your work?
BE: Critters. Most of what I draw and make, the books I write, the books I own, and the things I'm interested in are all animal-centric. I'm particularly drawn to animal characters that have animal problems, as opposed animals being simply a stand-in for humans. And there's always humor involved. I love a smartypants skunk or crabby coyote or a quick-witted rat.
OKB: What was the inspiration for this book?
BE: I loved the idea of looking at a seemingly simple process in a much more complicated way. Having a long list of seemingly unrelated things that made no sense at first glance, but that all played a part in delivering the desired results struck me as a funny way to accomplish a task. I mean, I suppose you COULD make a peanut butter sandwich without a juggling raccoon, but why would you?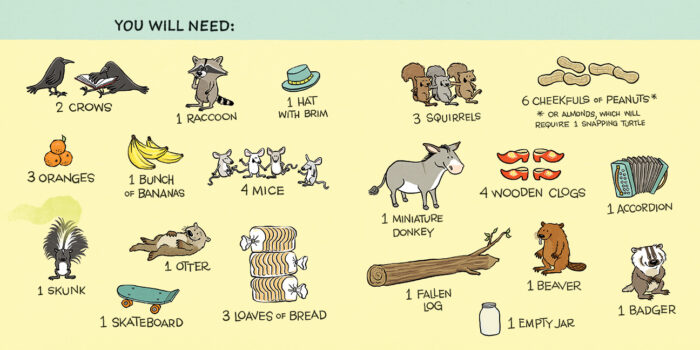 OKB: What was the most enjoyable part of bringing this story to life? What was the most challenging part of the process?
BE: Thinking of the different animals that could be involved and the silly ways they could take part was so much fun. The most challenging part was finding a way for the critters to get the items they needed without resorting to outright thievery! Having the raccoon earn a bit of cash solved the problem nicely.
OKB: What do you hope readers will take away from this book?
BE: That every task could use a badger.
OKB: What's a fun fact people may not know about you?
BE: I'm actually a pretty decent juggler myself!