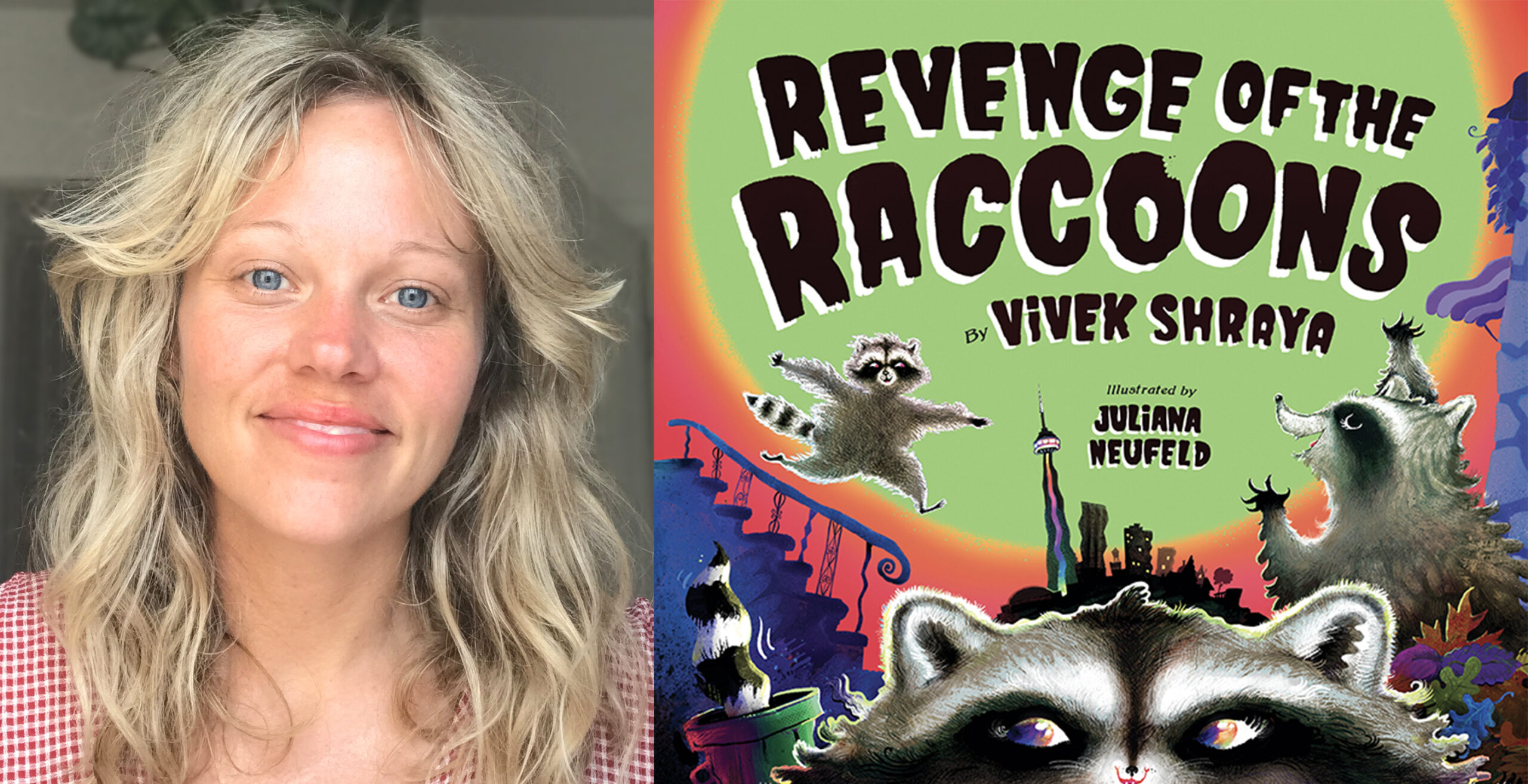 Creator Corner: Illustrator Juliana Neufeld
November 1, 2022
---
Welcome to Creator Corner! Every month, we'll be interviewing the creators of our recent books. This month, we interviewed Revenge of the Raccoons illustrator Juliana Neufeld. This new picture book by acclaimed writer and performer Vivek Shraya follows a band of raccoons as they take back the city and tell their story. It published on October 15.
Owlkids Books: When did you know that you wanted to be an illustrator?
JN: I knew I wanted to be an illustrator early on, in elementary school. I probably didn't know what an illustrator was, per se, but I knew I wanted to draw children's books.
OKB: Which Revenge of the Raccoons spread did you most enjoy illustrating and why?
JN: If I had to pick, I had the most fun illustrating the final spread. It was the last image I colored in, and by that time, I felt much more confident with the direction and style of the artwork. It felt like a bit of a celebration, for me and for the book's characters!
OKB: Which spread was the most challenging to illustrate and why?
JN: I think the spread where the raccoons watch as the forest is clearcut and the houses are built was the most challenging. I wanted to set a thoughtful, somber tone without it feeling aggressively sad or preachy, and finding that balance can be tricky. 
I also needed the spread to do a ton of communicating! It felt important that the reader see the whole process of deforestation, including the end result, with the lumber extracted from the trees to build the houses that would eventually be a city neighborhood.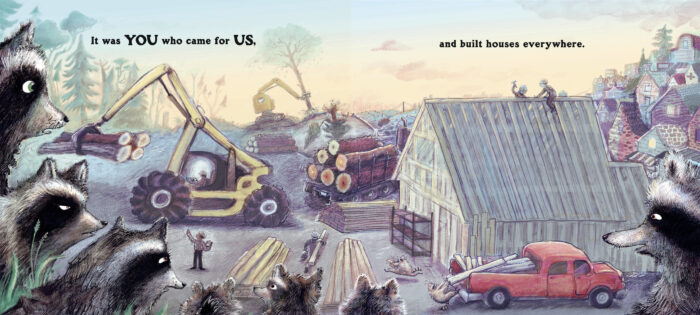 OKB: What do you hope readers will take away from this book?
JN: I hope that this book helps communicate that the more we learn about the things we don't yet understand, the friendlier and less frightening they become. 
I also hope it's a reminder that the furry friends living in our towns and cities have just as much of a right to be there as we do, considering we're also in their space!
OKB: What's a fun fact people may not know about you?
JN: My favorite TV show as a kid was a Canadian animation called The Raccoons! And its theme was about preserving our forests and fighting against the corporations that would choose profit over the health of the planet.