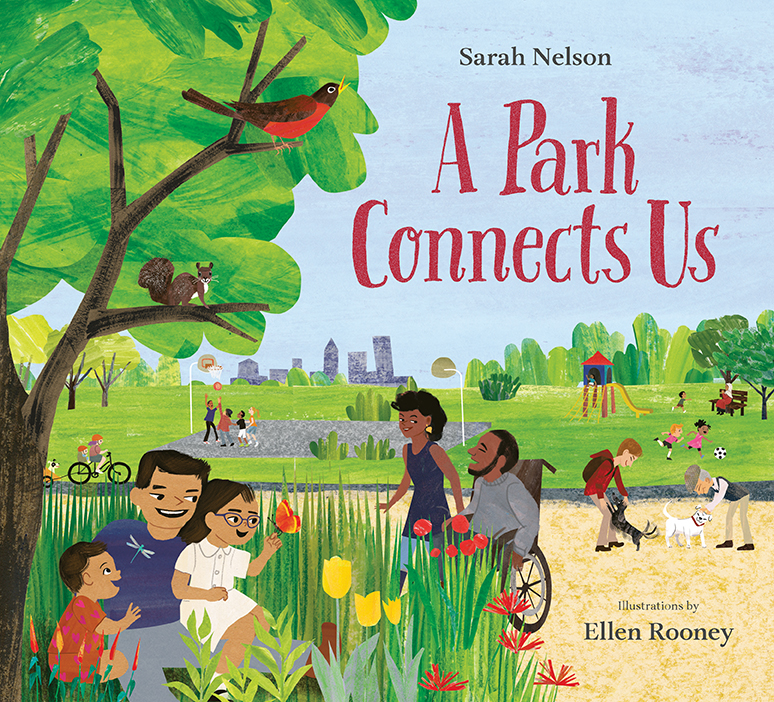 Let's Celebrate Urban Parks!
March 22, 2022
---
This year, numerous American cities will hold events in honor of the 200th anniversary of Frederick Law Olmsted's birth. Does the name ring a bell? Olmsted was instrumental to the development of urban green spaces and landscape architecture in the United States. Our new Spring picture book A Park Connects Us shows that Olmsted's guiding values continue to be relevant two centuries later.
Spaces for All – Olmsted believed that parks needed to be accessible so people from all backgrounds could experience leisure, happiness, and community. A Park Connects Us beautifully communicates the warm welcome offered by public green spaces. Readers will see diverse members of the neighborhood connect and find common ground in a shared setting.
Lungs of the City – Olmsted saw parks as essential contributors to the physical and mental health of citizens. In the hustle and bustle of big cities, access to nature helps improve air quality, increase physical activity, and reduce reduce stress. In A Park Connects Us, each page colorfully illustrates these priceless perks and shows readers dozens of potential park activities.
As spring approaches during this landmark year, A Park Connects Us is perfectly suited to inspire exploration and appreciation of our public green spaces.
Enjoy a walk in the park!
— The Owlkids Team