What's New with Owlkids? | July
August 1, 2023
---
Can you believe July is already over? It was a busy month for Owlkids. We hosted creator panels at a virtual trade show event, received our first reviews for our fall season of books, and more!
First, some awards news:
We also received some lovely reviews for some of our fall books. Kirkus reviewed Cone Dog and Love Is in the Bear, and School Library Journal reviewed Aliya's Secret.
We also participated in a major virtual event this month: SLJ's Picture Book Palooza! 100 Chapatis author Derek Mascarenhas and Aliya's Secret author Farida Zaman were both featured in an SLJ moderated panel. We also held three in-booth panels with more of our creators: an illustrators panel, a social-emotional learning panel, and a debut creators panel.
We have also began preparations for SLJ's fall virtual event, Day of Dialog. You can register for the event here.
Our fall list resources are also well under way! Our 100 Chapatis recipe guide and our How to Make a Peanut Butter Sandwich in 17 Easy Steps activity guide are online now. Discussion and activity guides for Cone Dog, Jeffrey Loves Blue, and Aliya's Secret: A Story of Ramadan are in the works. And don't miss out on our downloadable Eleanor's Moon poster, also available now!
And lastly, over in our Rights department we've received copies for several of our recently licensed books in the last few weeks! Take a look below at these exciting new editions:
The Italian edition of Otis & Peanut
The Italian edition of Sometimes a Wall 
The Korean edition of The Tunnel
The Portuguese/English edition of Pierre & Paul: Dragon!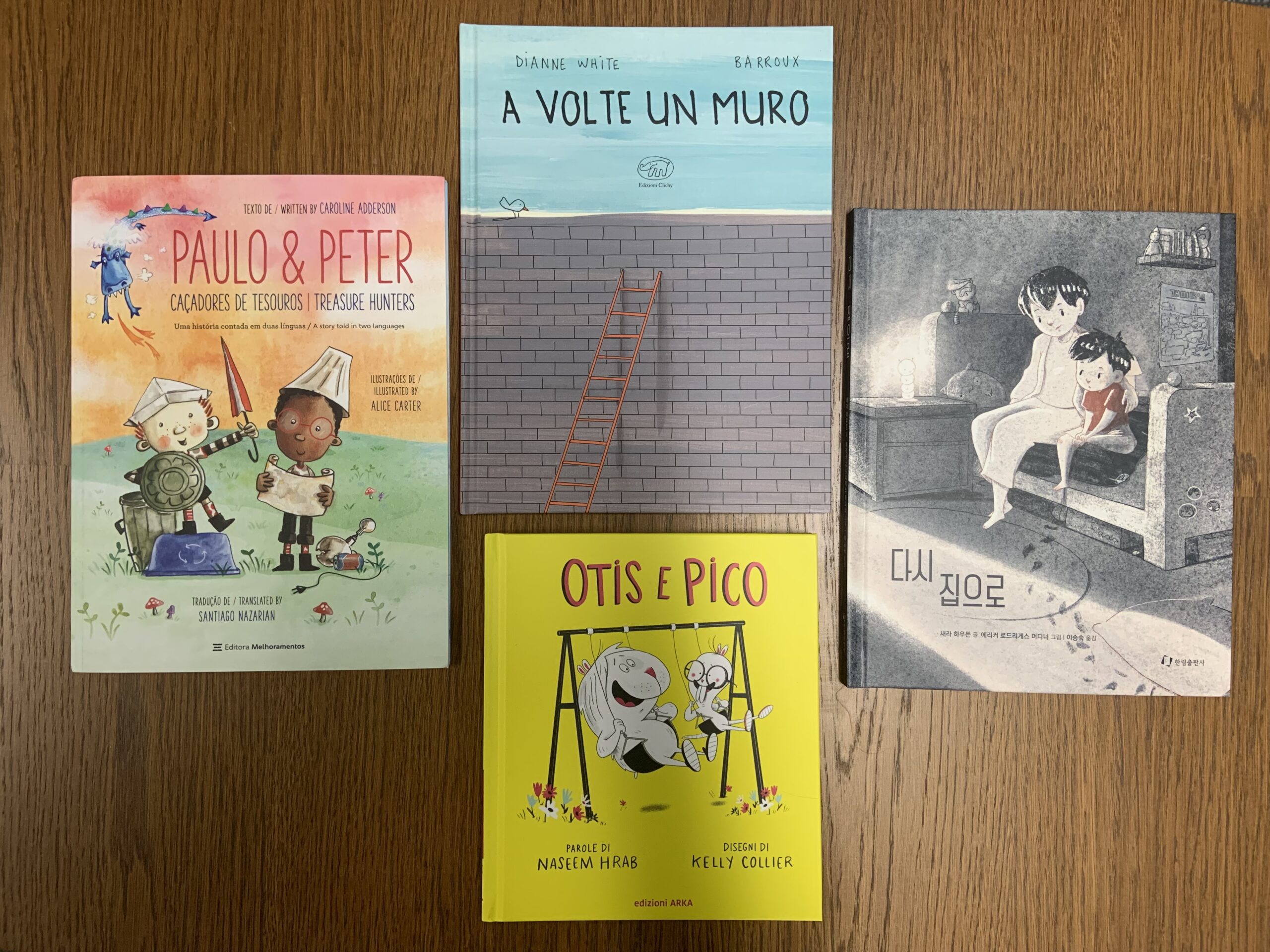 Thanks for catching up with us!