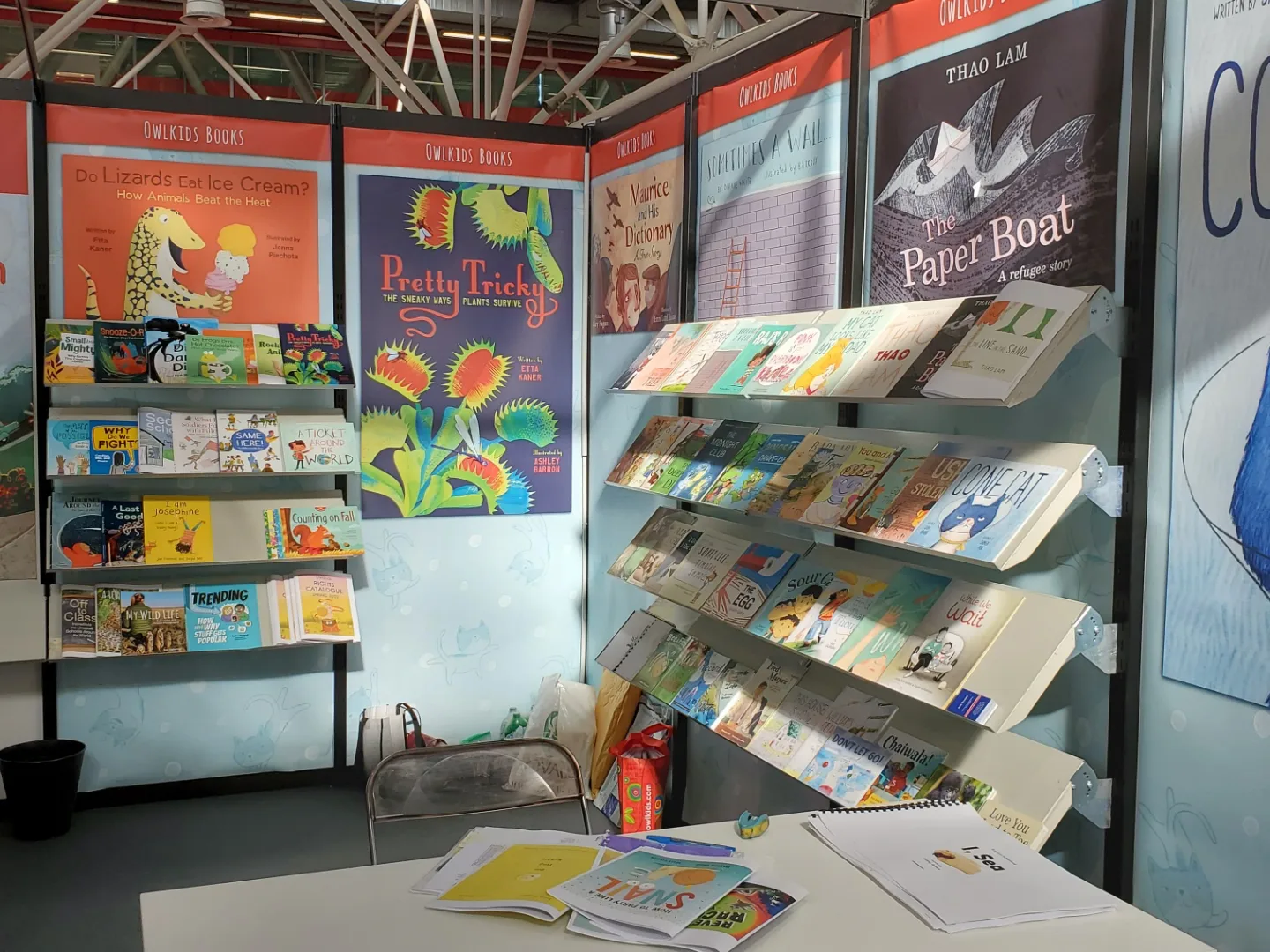 Back to the fairs we go!
April 12, 2022
---
The rights team at Owlkids Books recently returned to the Bologna Book Fair for the first time since 2019! It was incredible to be back in the beautiful city of Bologna and meet with publishers from around the world again–in person.
Our team had over 50 meetings with publishers, both familiar and new, during the fair. And there was still plenty of time to walk around and discover new publishers we've never met!
The Owlkids Books booth also had some great walk-by visits with help from the attention-grabbing banners we had lining the booth to highlight a few of our books. Jeremy from Cone Cat was a particular favorite of people passing by, drawing plenty of laughs, and potential book deals!
You can take a look at more photos from the fair below! We are so happy to have started going to events in person again and the rights team is already looking forward to the Frankfurt Book Fair this fall!
Thanks for catching up on the latest rights news at Owlkids Books.
Until next time!
—The Owlkids Team