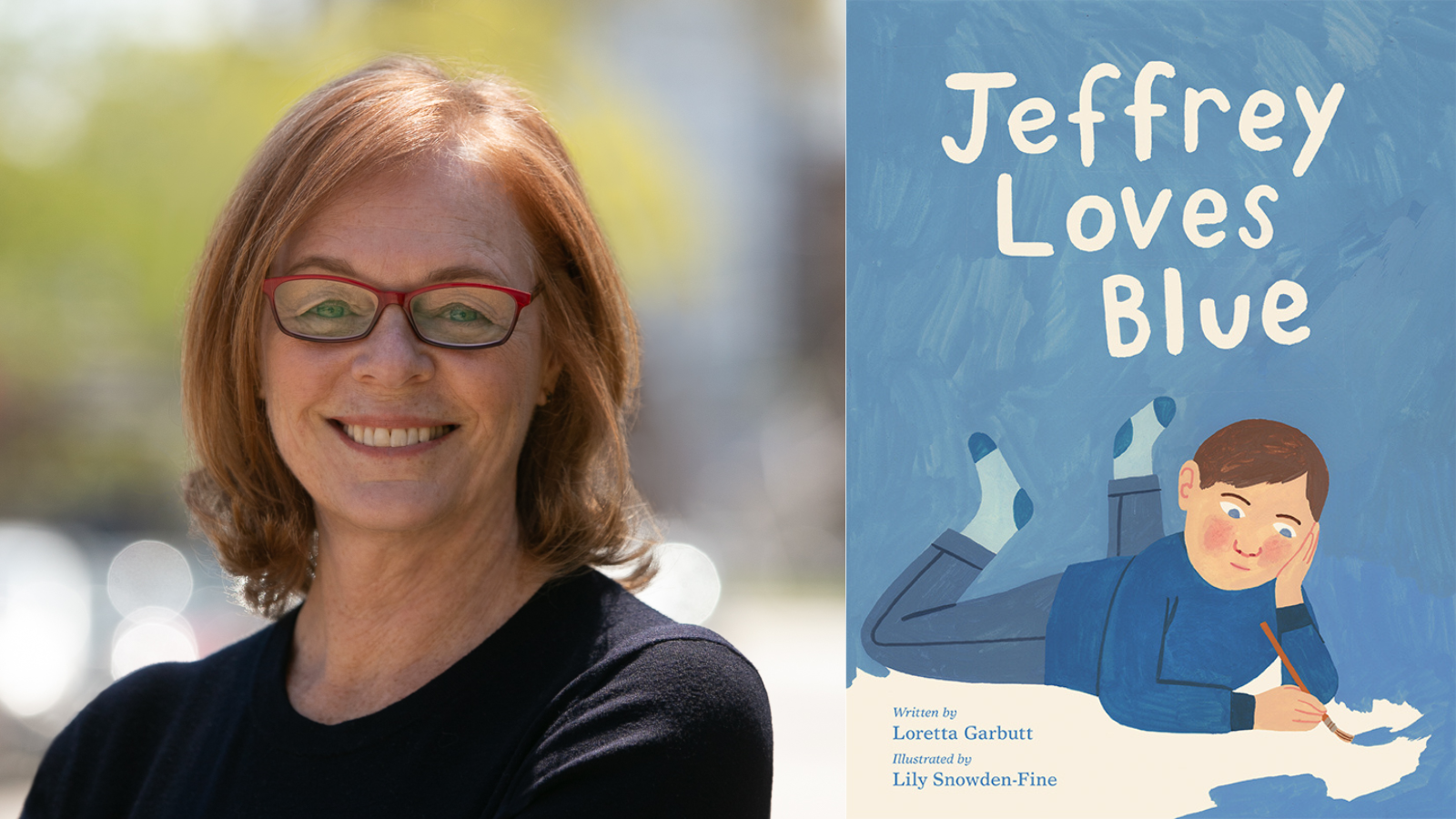 Creator Corner: Author Loretta Garbutt
October 31, 2023
---
Welcome to Creator Corner, a blog series where we interview the creators of our latest books. For this post, we're interviewing Jeffrey Loves Blue author Loretta Garbutt!
Owlkids Books: How and why did you begin writing children's books?
Loretta Garbutt: In grade four, rhyming words and finding rhythm suddenly became an obsession for me. I remember feeling proud of handing in my work. I wrote all through high school and writing was a go-to, a refuge for me. I wanted to be a song lyricist when I grew up. But then in grade 13, in Canadian Literature class, I had the most inspiring teacher and I wanted to write a classic. This is when the idea of being an author, someone who writes all those words in a beautifully-packaged book, seemed like a dream. Working at a children's book store with picture books cinched it for me; the simplicity and potential of them. I fell in love with that format and their ability to speak to young readers.
OKB: What themes or topics do you enjoy exploring in your work?
LG: Feelings; how children cope with tough things in their young lives, deal with them, and eventually resolve them. As a child, I had so many questions as to why things happened but not the knowledge to figure it out. We all need the right person at the right time to help us through and sometimes it just takes a few words or a little nudge in the right direction. I just want to say, 'It's going to be alright', because as a child, a simple problem feels huge.
I guess I love to write about empowering kids to help themselves.
OKB: What was the inspiration for this book?
LG: My nephew, Jeff, has Autism Spectrum Disorder. His mom, my sis 'n law, has always looked at Jeffrey's strengths. She thinks about Jeff's future and tries to see what he would like to be despite his limitations. She has said, 'Jeff needs to live in the wider society and needs flexibility and a variety of coping methods.' She's always been very proactive and even before his diagnosis, she put him into music classes at three years old for stimulation. So, they inspired me to write their story and to make it a story that speaks to any child.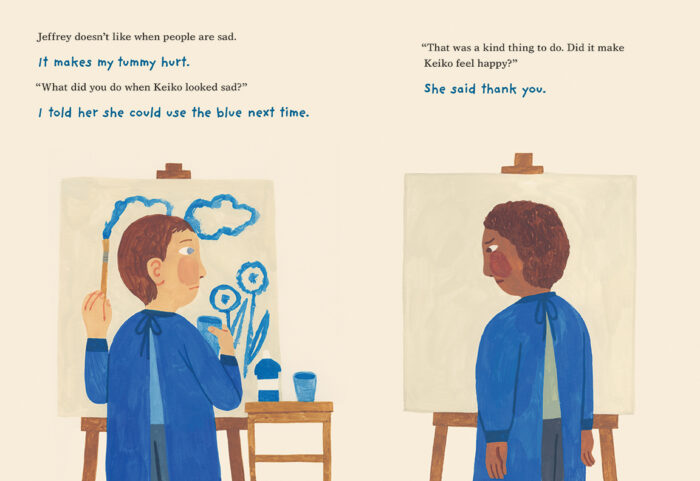 OKB: What do you hope readers will take away from this book?
LG: I'm hoping Jeffrey Loves Blue will show children that making difficult decisions takes time and a lot of thinking, and it's ok to allow yourself the space to work it out.
OKB: What's a fun fact people may not know about you?
LG: I'm also a voice actor and I've worked voicing commercials and animation for over 30 years on shows such as Sailor Moon, Max and Ruby, Babar, and Julius Jr. Being a voice actor is so much fun!
I'm obsessed with historical fiction, that's my go to reading genre.
Horses are my most admired animal.