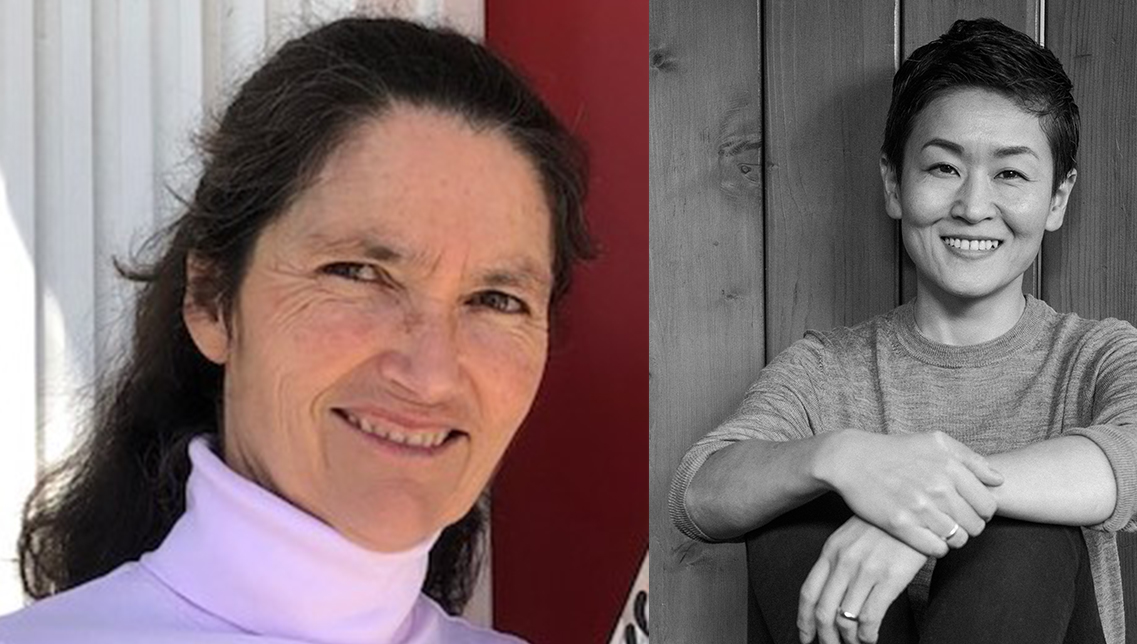 Creator Corner: Author Susan Hughes and illustrator Suharu Ogawa
October 11, 2022
---
Welcome to Creator Corner! Every month, we'll be interviewing the creators of our recent books. This month, we interviewed Hooray for Trucks! author Susan Hughes and illustrator Suharu Ogawa. Their sweet picture book about a group of mighty machines trying to avoid bathtime published on October 4th.
Owlkids Books: Susan and Suharu, how did you both know you wanted to write/illustrate children's books?
Susan Hughes: Ever since I was a child, I loved writing stories, but I never really dreamed of being an author. Then one summer, while I was still at university, I had the opportunity to work for a small children's book publishing company, creating books for a social studies series. I even got to help write one. From that summer on, I began to work harder at writing my own stories, including writing some for children too. After some years of submitting to publishers, I had my first book published—a YA novel called Anything Can Happen!
Suharu Ogawa: I was always drawing pictures for kids, even as a kid myself. I drew pictures on the brick wall outside of our house (sorry mom & dad!), doodled on the blackboard after school (sorry teachers!), and surprised my friends with drawings. I didn't know that illustration existed as a career when I was four or five years old, but I knew I wanted to continue drawing pictures when I grew up. As for my parents, they kept my "outdoor exhibition" for about 30 years until they recently renovated the house!
OKB: Susan, what inspired you to write this story?
SH: I really wanted to write a fun book on a topic with universal appeal. My children used to love playing with toy cars and trucks and observing real trucks at work on neighborhood streets or construction sites—plus I'd heard about an annual truck parade that takes place in Victoria, BC. So, I combined these ideas and started jotting down a few playful words about trucks, and …!
OKB: Suharu, which spread did you most enjoy illustrating?
SO: My favorite is the second last spread. I love that sense of anticipation where a crowd of people are all looking at the same direction and waiting for a big fun moment. This was one of the spreads where I was in the zone and felt as if I was in the scene, waiting for the parade with a corn dog (my favorite) and getting to know those people.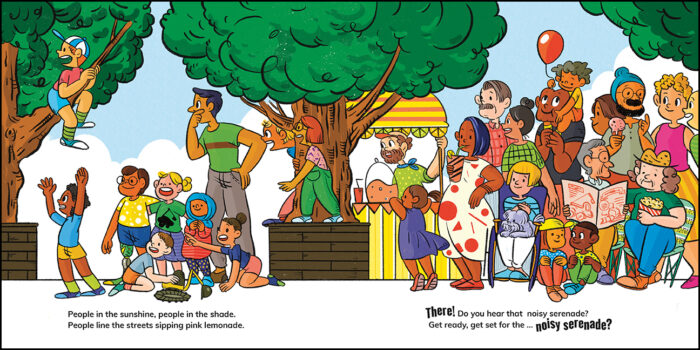 OKB: Which spread was most challenging to illustrate?
SO: There isn't a specific spread, but I spent a lot of hours studying various trucks for this book, which was fun but also challenging.
OKB: What do you both hope readers take away from the story?
SH: I hope the fun rhyming text and Suharu's playful illustrations will make kids smile!
SO: I want our young readers to know that it's ok to have fun, get messy, and enjoy doing things they love. At the same time, it's also great to help each other and work together with your friends and family to get things done! This book really resonates with me because when I was little, I used to help my younger siblings wash their hair in the shower. I miss their cute little shampoo caps!
OKB: What's a fun fact people may not know about you?
SH: I love to read. Oh, wait—everyone knows that about me! 😊 Okay, how's this? I don't own a cell phone!
SO: Fun fact about my name! Suharu means Pleiades, an open star cluster in the constellation Taurus. Doesn't my name sound similar to the car manufacturer Subaru? Both our names come from Pleiades, that's why! Aside from my name, many people don't know that I used to be a university librarian in California until my passion for illustration called me out of that career and into the pursuit of a childhood dream. I quit my job, packed my boxes and suitcase, moved to Toronto to study illustration at OCAD University, and the rest is history.