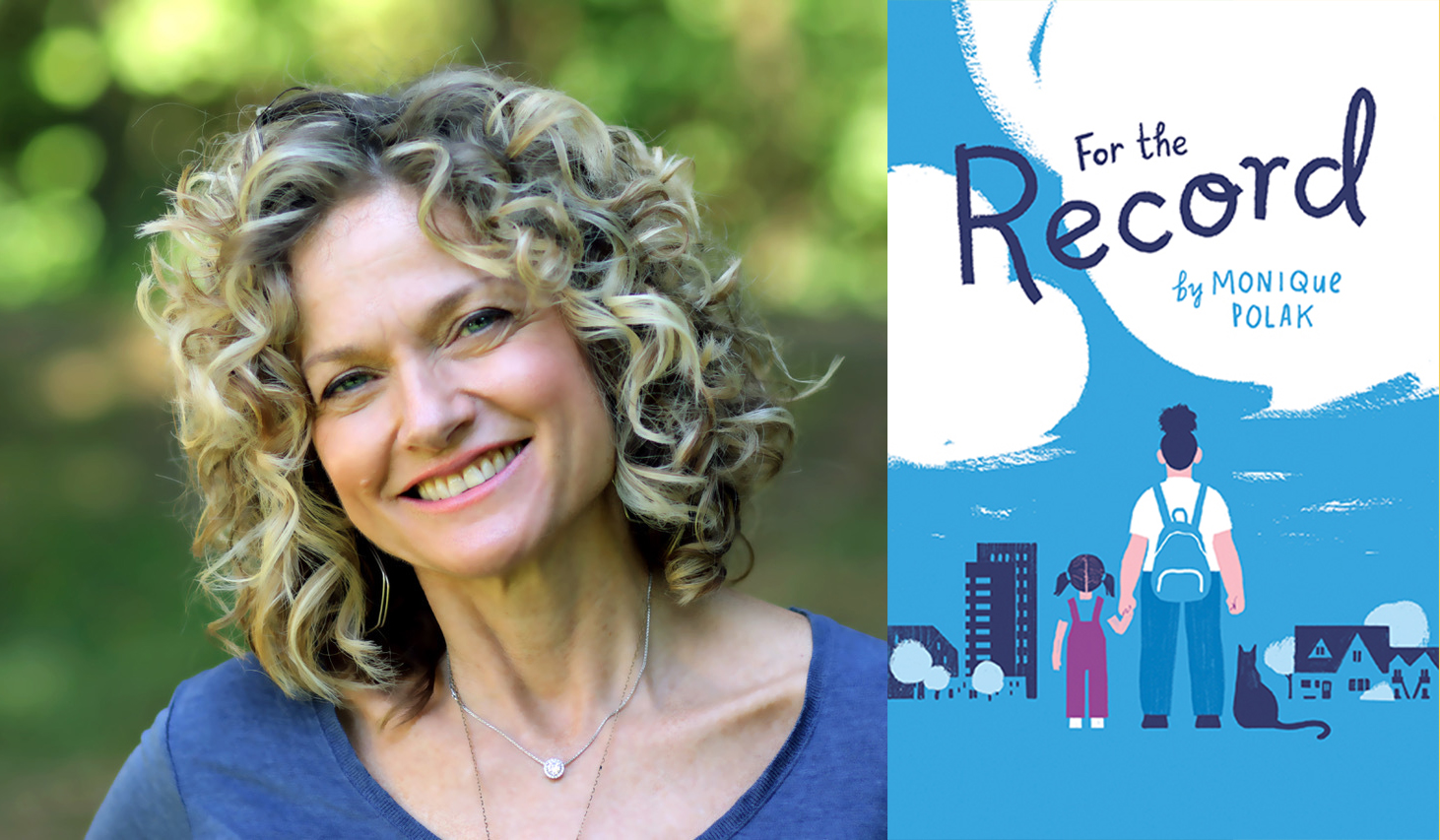 Creator Corner: Meet author Monique Polak
May 31, 2022
---
Welcome to Creator Corner! Every month, we'll be interviewing the creators of our recent books. This month, we interviewed For the Record author Monique Polak. Her middle-grade novel exploring the realities of parental alienation and divorce through the eyes of a child published March 15, 2022.
Owlkids Books: When did you know that you wanted to be an author?
Monique Polak: I knew I wanted to be an author when I was seven years old. That was about the time I started hiding under the dining room table when my parents had dinner parties — and I listened in on the conversations! The best conversations happened when the guests forgot I was listening! That was when I discovered my love for stories — hearing them, and later, telling them. In Grade Five, my teacher, Mrs. Browman, told me, "You are an author." Mrs. Browman's belief in me had a big influence on my life and my career. One of my books is dedicated to her.
OKB: What do you love to write about?
MP: Families. I love to write about families. And of course, kids. This might sound bad to you, but I think kids are more interesting than grownups. Kids are curious about everything, and they're always asking questions and wondering about the world and themselves. I also love to uncover and write about secrets.
OKB: What inspired you to write this book?
MP: My sister Carolyn is a family law lawyer here in Montreal. She was the one who told me I had to write a book about a young person experiencing parental alienation. Parental alienation occurs when one parents attempts to turn a child against the other parent. My sister had seen this situation over and over again when she handled divorce cases. She said she'd never come across a book dealing with this subject, and that it might be helpful to kids and their families.
OKB: What do you hope readers will take away from this book?
MP: I hope my young readers will learn they are not responsible for solving their parents' problems. Also, that life is complicated and there is always more than one side to a story. And perhaps above all, that reading fiction can help us cope better with life. I often think that some of the most meaningful lessons I have learned in my life come from the novels I have read.
OKB: What's a fun fact that people may not know about you?
MP: Oh, there are a lot of fun facts about me! Here are a few:
I have written three pages every morning for more than thirty years. I only skipped a few days — like this spring when I had COVID-19 and was too wiped out to write.
I am a specialist in Lewis Carroll's book Alice's Adventures in Wonderland. I wrote my Master's thesis about the two Alice books.
I am a runner. I often solve writing problems when I am out for a run!
I bake a lot of cookies. I also eat a lot of cookies. Sometimes crumbs get stuck in between the keys on my computer keyboard!!