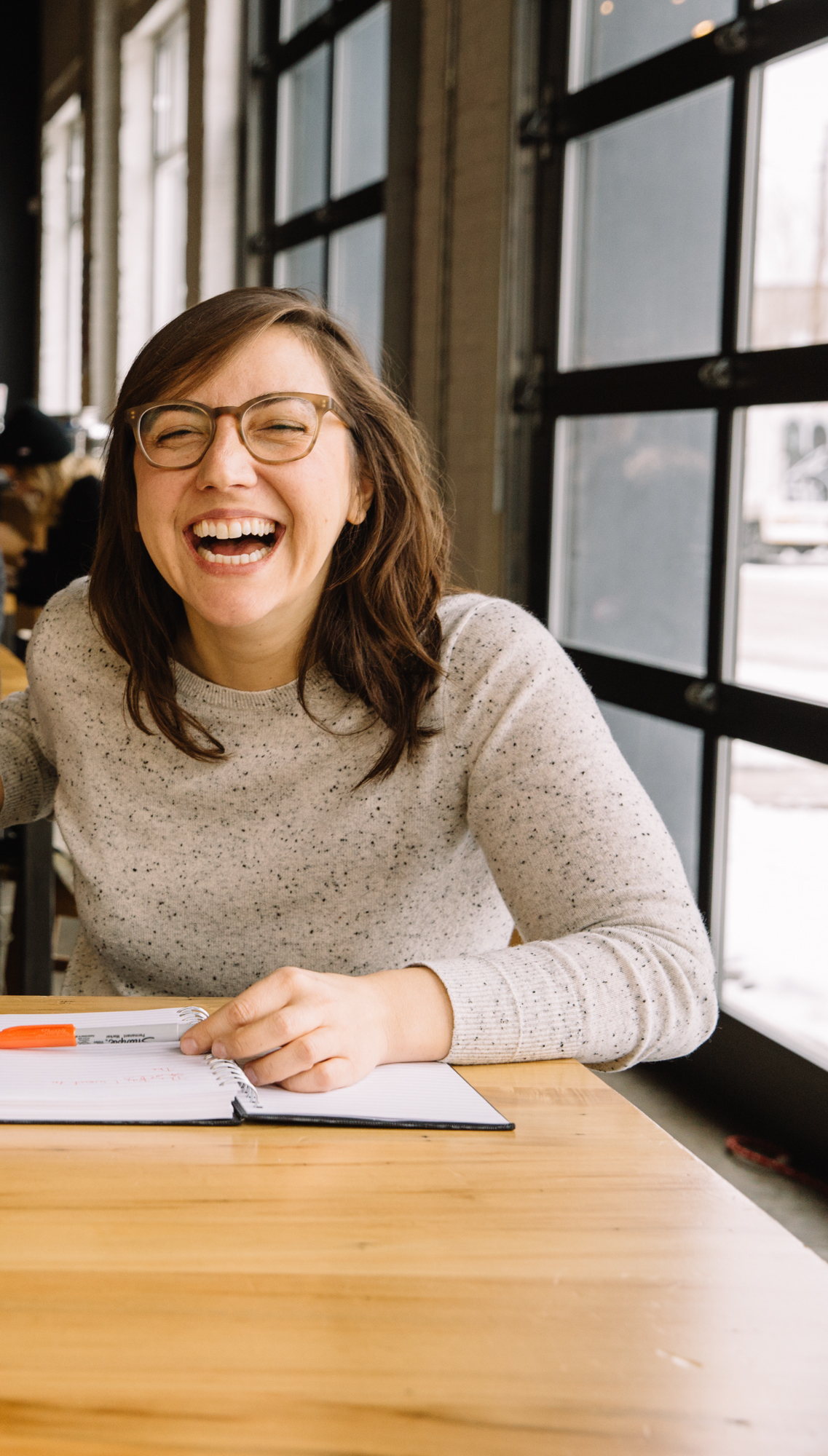 Creator Corner: Meet author Naseem Hrab!
November 2, 2021
---
Welcome to Creator Corner! Every month, we'll be interviewing an author or illustrator of one of our titles. This month, we interviewed Naseem Hrab, the author of The Sour Cherry Tree (illustrated by Nahid Kazemi), a heartwarming book about love, loss, and memorable objects, which just published on October 15.
Owlkids Books: When did you know that you wanted to be an author?
Naseem Hrab: I've wanted to be a writer for as long as I can remember. In fact, before I even knew how to write, I would scribble my "stories" onto pages and pages of paper. I'm sure it all made sense to me at the time! Once I learned how to write, I was inspired to, ahem, adapt all my favorite movies like Tommy Tricker and the Stamp Traveler, Beetlejuice and The Wizard into stories. I still have many of the books I wrote when I was a kid!
OKB: What do you love to write about?
NH: I love writing funny, playful stories as well as sad stories. And I love when a piece of writing can take you back-and-forth between joy and sadness. I love a balance of humor and heart.
OKB: Can you tell us about the significance of the title of The Sour Cherry Tree?
NH: My baba bozorg and my maman bozorg had a crabapple tree growing in their yard that I was very fond of! As a kid, I loved crushing the crabapples on the sidewalk with my feet — it made my steps feel incredibly satisfying! It's still a feeling I love to this day.
I changed the crabapple tree to a sour cherry tree in the story because my mom (also, a maman bozorg) has one growing in her yard. Sour cherries (albaloo in Farsi) are very much a part of Persian culture and cooking, so it felt like a nice nod to both my memories and my culture.
In the story, the sour cherry tree represents both the little girl's connection to her baba bozorg and the little girl's mother's relationship with her father.
OKB: What is your favorite moment from The Sour Cherry Tree?
NH: I think my favorite moment in the book is the one where the little girl tells the reader that English was her baba bozorg's second language and that he says certain phrases differently. For example, in the story, he says the phrase "many good" instead of "very good." My maman bozorg would always say things were "many good" and, like the little girl, I loved the way my grandparents said words.
OKB: What was your reaction to seeing Nahid Kazemi's illustrations for this story?
NH: Oh my goodness! My heart became so full when I saw Nahid's illustrations for the book! She captured so much emotion and beauty. Her work is so warm and wistful. The entire book is absolutely gorgeous — from the cover image to the pattern on the end papers to the illustrations.
OKB: What message would you like to share with children who have lost loved ones?
NH: I think it's important to try to remember the folks in your life who were generous enough to share their love and care with you. Their love and care will never leave you if you hold onto your memories of them.
I might even go so far as to suggest that you make collection of those memories — whether it's by writing down your favorite moments, printing photographs, holding onto particular objects, or a combination of all of those ideas. That way, you can look at your collection whenever you miss them.
Watch an interview with The Sour Cherry Tree author Naseem Hrab below!