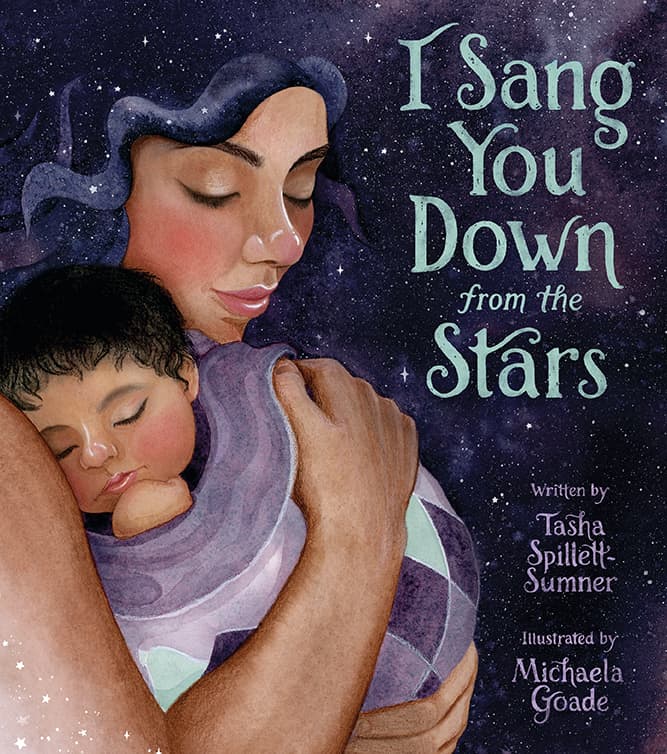 I Sang You Down from the Stars
September 8, 2021
---
Since it published in April, we've seen lots of great coverage for I Sang You Down from the Stars by Tasha Spillett-Sumner and illustrated by Michaela Goade.
Our Canadian edition of the book is a CBC and Amazon.ca bestseller, and the US edition is a New York Times bestseller! The book has also received starred reviews from Kirkus Reviews and Publishers Weekly.
Following the book's inclusion on these bestseller lists, it was featured on CTV National News online and on air, on CBC Radio's Unreserved (also featured in video format), in an interview and video with the author for CBC Manitoba, in a feature from the Winnipeg Free Press, and in a segment about children's books with Indigenous perspectives on CTV Winnipeg.
We're so proud of this #OwnVoices love letter from an Indigenous mother to her new baby! You can find the book in Canada in our online store, or from your local bookstore or online retailers.