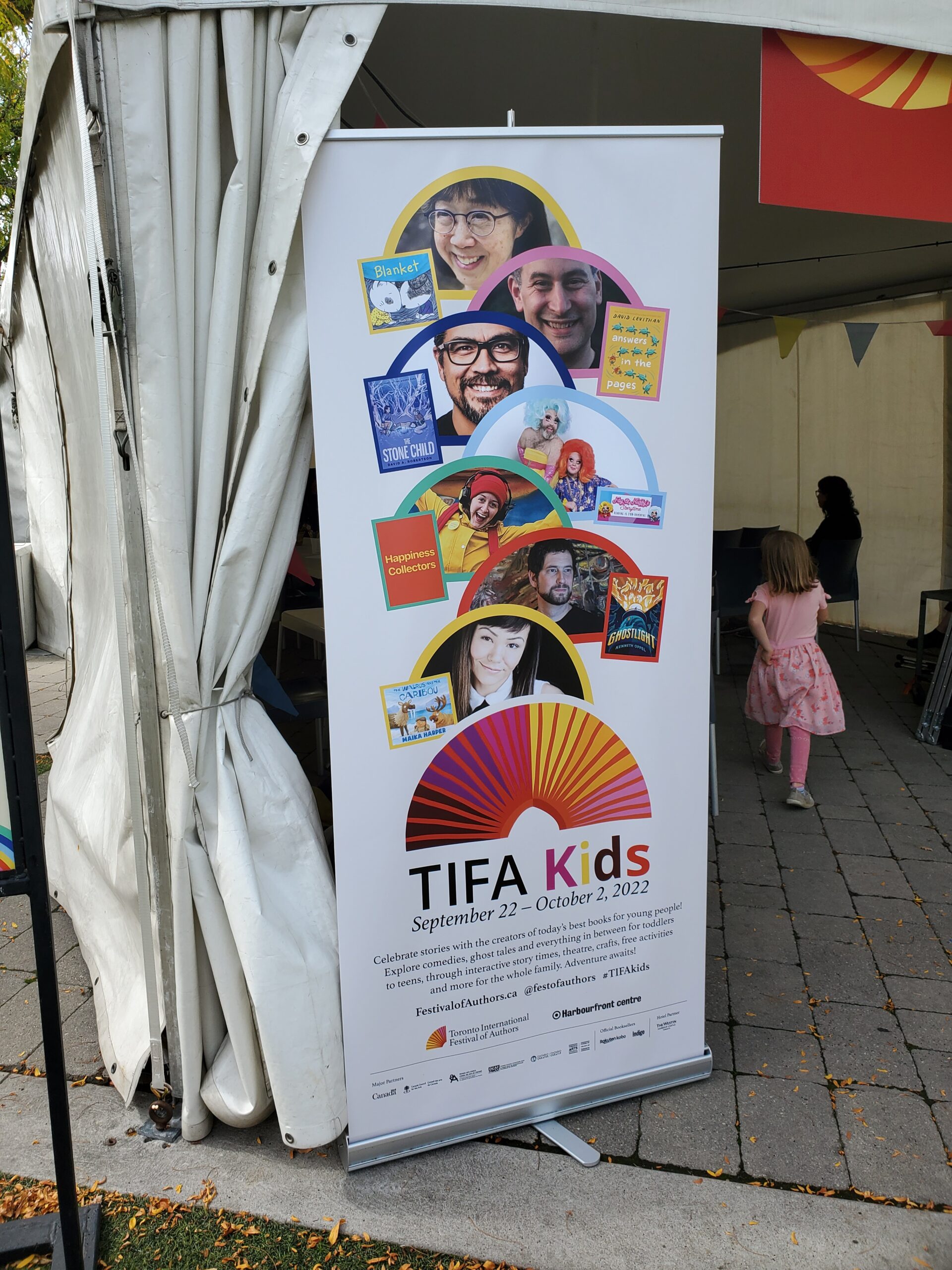 Owlkids Creators Shine at TIFA Kids
October 4, 2022
---
For over 40 years, the Toronto International Festival of Authors (TIFA) has presented an annual 11-day festival. As Canada's largest literary festival, the charitable organization provides engaging opportunities to meet, hear and learn from the world's best authors and artists across a range of literary genres, and to celebrate the power of stories. This year, two Owlkids creators had the opportunity to discuss their books and engage with young readers at TIFA Kids.
On September 24, author-illustrator Barroux presented his book Free (Spring 2022). His bright and charming personality came through as he did a live reading, a drawing activity, and a book signing for a tent full of excited kids. Free is about a bird circus, so it was only natural that the drawing-along had audience members learning to create some fabulous fowl, but he assured aspiring young artists that many animals can be drawn using simple shapes. Everyone was kept on their toes as Barroux called for volunteers to assist him and encouraged a marker-swap partway through the activity. Overall, it was a lively event filled with smiles and laughter.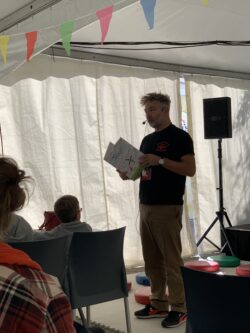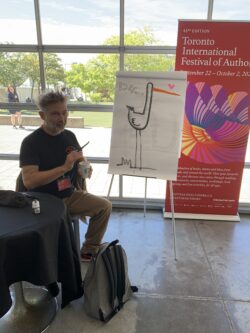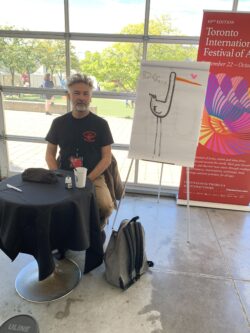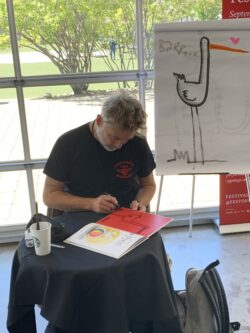 On October 1 (also known as International Raccoon Appreciation Day!), illustrator Juliana Neufeld presented her upcoming book Revenge of the Raccoons (Oct. 15), written by Vivek Shraya. She was joined by a City of Toronto Animal Expert. Juliana was energetic and excited during her book reading and happily engaged with her young audience as they asked questions and made comments about the mischievous characters. Then, she shared her drawing skills with the crowd as kids followed along and produced their own cute raccoon portraits. It was a fun and educational event for all!