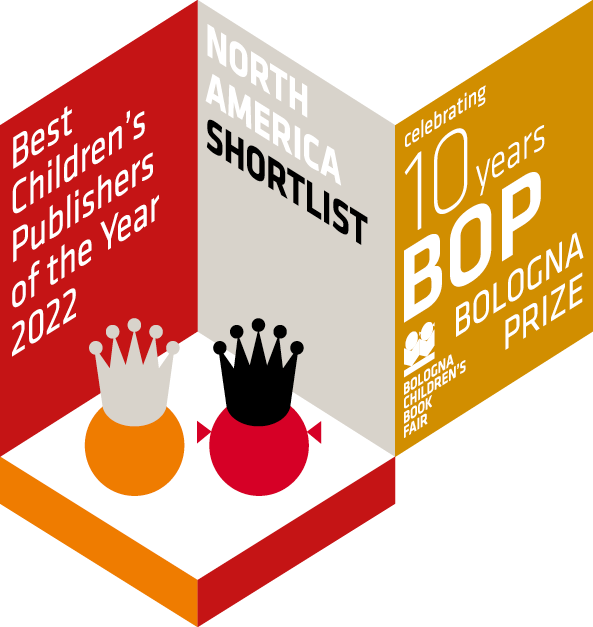 We're shortlisted for the 2022 Bologna Prize!
February 17, 2022
---
Owlkids Books has been shortlisted for the 2022 Bologna Prize for the Best Children's Publishers of the Year!
The prize, which is celebrating its tenth anniversary this year, is awarded annually to a publisher "at the forefront of innovation in their activity for the creative nature of the editorial choices they have made during the previous year."
Every year, the prize is given to one publisher in each of six geographic areas: Africa, Asia, Europe, Central and South America, North America, and Oceania. Nominated publishers are selected by their peers—publishers, publishers' associations, and institutions devoted to reading promotion worldwide.
You can find the full shortlist and more information about the prize here. The winners will be announced during an event at this year's Bologna Children's Book Fair taking place from March 21 to 24, 2022.